The Art of Sourcing A-Player Candidates
Submitted by

Andy Rouse

on Fri, 04/29/2011 - 21:08
If I conducted a survey of my clients for whom I recruit asking them what they would say is the most daunting part of the overall recruiting process, I'd predict that 9 of 10 would say finding, or sourcing, the A-player candidates.  To most hiring managers, this process is a necessary evil – and most have had bad experiences with it...but planned and executed well, sourcing can position your organization to be exceedingly successful.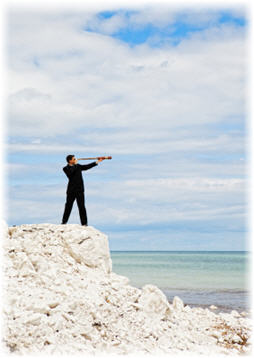 As we've been discussing, recruiting is an essential part of building a successful company, but is oftentimes one of the most overlooked functions in an organization.  A good recruiting process has to be well planned, spending a considerable amount of time up front on defining, truly understanding, and documenting the requirements and expectations for the role, creating a candidate key behavioral and technical competency scorecard, and a sourcing plan.
Today we will discuss sourcing.
How to Develop a Sourcing Strategy
A sourcing strategy is the roadmap for how you are going to find the right candidates for this search.  This plan will need to outline how and where you will plan to identify the largest and best pool of candidates available for this role. 
Why Posting a Job on Monster Just Doesn't Cut It
Don't get me wrong: job posting can and should at times be one of many elements to a sourcing strategy – but it rarely yields the A-player.  A-players are largely "passive candidates" - meaning that they're typically doing well and are mostly satisfied in their current role, and aren't actively looking – but might be willing to consider a new opportunity better than their current role. 
What does this mean to a hiring manager or leader?  It means that your sourcing strategy absolutely must include a large portion dedicated to identifying, targeting and attracting these passive candidates. 
A sourcing strategy should basically answer the following questions:
What is the "story" behind this opportunity, and why would a candidate be interested in leaving their current role for this one?  How do we sell this opportunity to prospective candidates?
At what companies might these candidates be currently employed?
How do we identify the candidates within these companies?
How will we approach the potential target candidates?
Putting in the time and effort at the front end of the searches will give you a massive return on investment - and can ultimately transform your overall recruiting process into one that is efficient, agile and is best in class.
In another post, we'll address some tactics and methods that you can use to more effectively and efficiently source and attract passive candidates.